Taxi Cabs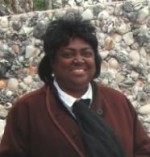 Cheryl's Bahamas Taxi and Private Tours
Providing professional, comfortable and reliable transportation services in The Bahamas – taking pride in giving you the best customer service for all of your taxi and private guided tour needs.
Bahamas Private Tour Services
If you are heading to the Bahamas, you might like to consider a guided tour – my tour services can help you discover fascinating historical sites and the beautiful natural history that our island has to offer.
Add to that, deserted beaches and a few hidden secrets and you can guarantee that you will make the most of your trip.
Bahamas Taxi Services
As well as my tours, I also provide safe and reliable taxi services.
My most popular taxi service is the pick-up and transfer to and from Nassau Airport. With this service, I will be at the arrivals lounge waiting for you when your plane lands, holding a card up with your name on it, so you can recognize me easily.
Having lived here in The Bahamas my whole life, I know the roads very well, including all the traffic hot spots. This means I can get you around quickly and you can be reassured that you will arrive at the airport at the time you want to be there.
I provide my services throughout the entire Nassau Bahamas area, including Cable Beach, The Atlantis Resort, Paradise Island, Downtown and as well as sites of historical interest and many of the Bahamas hidden secrets that you might not otherwise discover.