Marina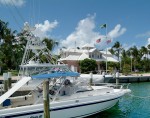 For those seeking an island paradise to unwind and recharge, the search has ended with Abaco Beach Resort and Boat Harbour Marina. Located in Marsh Harbour, just 165 miles off the coast of West Palm Beach, this classic Bahamian resort is easily accessible via direct air from most major airports in Florida. As gateway to the world's finest fishing and cruising grounds, one can enjoy every type of aquatic and tropical island adventure. Situated on the tranquil blue waters of the Sea of Abaco,

Abaco Beach Resort

Abaco Beach Resort places guests at the center of a variety of land and water based activities ranging from island-hopping and diving to shopping and dining throughout the surrounding cays and historic settlements. The resort is set a part by a spectacular full-service marina, oceanfront rooms, private beach and two pools that all cater to families, couples, friends and groups alike looking to escape the crowds of some of the larger islands.

For almost six decades our legendary Great Abaco island hotel has served as home to guests setting out to explore the surrounding paradise. The combination of serene white sand beaches, crystal clear waters, unique natural environments and signature island atmosphere have lured generations of visitors in search of the real Bahamas. Whether a boater, beachgoer, adventurer or a little bit of each, an unspoiled paradise awaits you here at Abaco Beach Resort.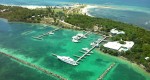 The Island Of Spanish Cay…
Is a 3-mile long paradise of tropical beaches and palm groves, surrounded by boundless horizons of aquamarine waters and pristine coral reefs. Explore the beauty of the Bahamas viewing beautiful Palm Trees, Royal Poincianas, Frangipani, Wild orchids, Bougainvillea and Hibiscus. The habitat is alive with many birds such as Fish Eagles, Ring Necked Pheasants and the rare Albino Owl.
Spanish Cay is a beautiful private Bahamas resort open to the boating world. Our island features include an eighty-one slip Marina with full hook ups, one of Abaco's favorite restaurants, an enclosed air conditioned gameroom/bar lounge, the famous "Wrecker's Bar" on Barefoot Beach, tennis courtsand a freshwater pool with heated spa. Come relax in one of our private homes, beach front rooms, marina suites or marina condos.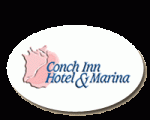 The Conch Inn Hotel & Marina is the perfect home port for your Abacos vacation. We offer hotel accommodations, marina facilities, and a relaxing island retreat, Curly Tails Restaurant & Bar. We are conveniently located on Marsh Harbour's restaurant row, in close proximity to shops and the downtown area.
The Conch Inn Marina is home to world class charter services from The Moorings, to help you explore the uninhabited cays of the Abacos. Sunsail Charter Vacations offers bareboat and skippered sailing vacations.
You can also experience one of the world's largest barrier reefs with one of the Abacos' oldest dive operators. Dive Abaco provides a variety of diving services and rental equipment to ensure that you have an unforgettable vacation.
Once you have been touched by the magic of the Abacos, you will long to return.