There is nothing like finding your self in a location unsure of what is around you. Search our Travel Guide e-books for an answer to this problem. The guides are compiled with local information, not from a data base by someone that does not know the area.
Nassau By Foot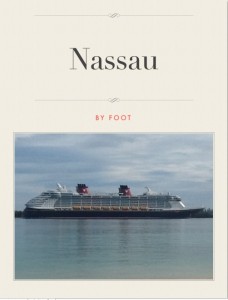 Nassau by Foot will give you an idea of things to do while in Nassau for a day. It is designed to be used around the Port of Nassau where the cruise ships dock. There are historical sites, restaurants, and beaches listed. The book has a map to guide a visitor to the locations listed in the book. This is a free down load in the epub format. I can be used in any idevice, or any android based reader. Click here to download.
Download from iTunes. Click here.
Keep checking back with bahamabook as we will make more travel guides available as time goes on.