The Restaurant
Is mainly a take away, but has seating in the rear under a tent. They serve true Bahamian food and as a result it is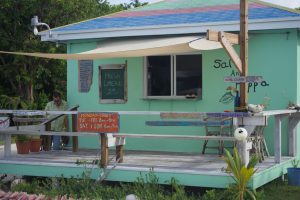 where the locals grab a bite on the run.
Virginia Parks is the owner operator of Salt and Peppa's. She has a passion for good food and it shows in the food she serves through her window. Virginia calls Salt and Peppa a "Dive." I must say this dive serves great food. For sure it is not your everyday restaurant. These kinds of places do attract me, I must say.
Another delight served at this small restaurant is the fresh "limeaid" which is lemon aid made from local limes. Limeaid is really refreshing and a personal weakness of mine. When you buy a "limeaid" keep your cup, they do refills at a reduced price.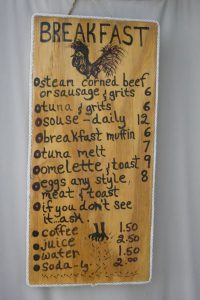 Everything I tried on the menu during my stay, I would order again. There are not too many place I've been that I could say that about.
Enjoy and say Hi to Virginia from bahamabook!