Governor's Harbour is another on of those places on the island of Eleuthera that one could possible do without driving. The settlement of Governor's Harbour enjoys a long history and has been a major part of the growth of the Bahamas. The age of the town is obvious by the mix of sprawling colonials and the new construction.
Accommodations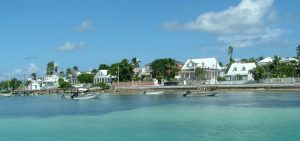 Many options for accommodations exist in this town. They range from hotels to small rental apartments. Click here for some of the options available.
Getting Here
To fly into Governor's Harbour the airport code is GHB. Flying from Miami to Governor's Harbour is relatively inexpensive if you use the Bahamas National Airline Bahamasair.