Disconnect
Need a break but can't really disconnect? Want to get your kids off the couch and out of doors without a fight? Eleuthera is the perfect place to disconnect. Sun, sand, and crystal clear sea will draw the kids out side and away from the electronics.
Eleuthera
Is a great choice of a get-a-way. It is easy to get to. It is not overrun by people. It is gorgeous. The beaches of Eleuthera are consistently voted among the best in the world.  Not only are the beaches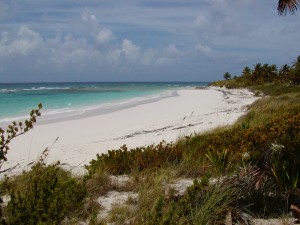 outstanding, you may see one or two other beach goers in a day. A beach feels crowded if there are more than 10 people on it!
Homes
The best way hands down to take advantage of Eleuthera is to rent a beach front home. There are a number of homes that have been purpose built as vacation rentals. Many of them are built with on suit rooms so that couples or families can share a house for the week while keeping privacy. The homes are generally designed around large living rooms and kitchens to make passing what little time you will spend indoors in comfort. Click here for Vacation Homes.
Things To Bring
Normally there is a list of fishing gear etc., but I am going to give a few tips that you may not get elsewhere but will definitely improve the vacation experience on the island.
Meat is probably the most difficult thing to buy on the island. I would suggest that you take any beef, chicken or pork that you intend to consume while on here. Most experienced Eleuthera travelers will buy and freeze the meat they intend to eat while here. Buy a 30 quart cooler from your favorite home store and pack your meat in the cooler before going to the airport. Duck-tape the lid shut and keep the roll of tape in your carry on incase someone needs to look in the cooler. The cooler will come in handy while on the beach or driving around Eleuthera. Seafood is not something you want to bring, as there are places that you can get fresh fish daily, or you can catch your own.
The next thing that I definitely recommend is a bug repellant device Like the one pictured below.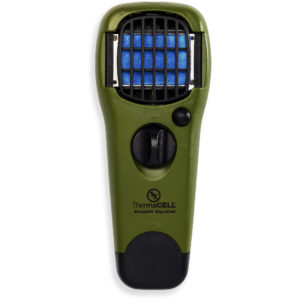 The bugs on the island near and after sundown make life miserable out side. Pack the devise and the butane cartridges in your checked baggage. We will take this device and put it up wind or under a table we may be sitting around. These devices will clear out the bugs for twenty feet around them. Being on Eleuthera on cloudless nights is totally breath taking, not to be missed.